Costs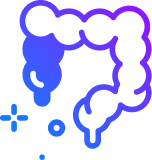 Colon Hydrotherapy 30-45 mins $65
Package 12 sessions $600
Package 6 sessions $330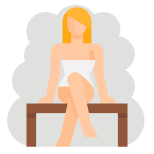 Infra-Red Sauna 30 mins $35
Package 9 sessions $225
Package 6 sessions $180
Combo Package 20 min Infra-Red Sauna & 30 min Colon Hydrotherapy session $80
All packages will have the expiration date
Benefits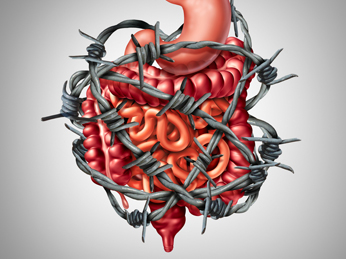 Removes toxins
Hydrates the body
Improves bowel regularity
Strengthens the immune system
Boosts metabolism
Improves complexion overtime
Strengthen nails and hair
Colonoscopy Medical Statement
"My true belief is that colon hydrotherapy is the perfect cleansing medium for preparing the patient for a colonos copy."
Dr. Leonard Smith, Gastroenterology Surgeon in Gainesville, FL
Infra-Red Sauna Benefits
What some of our happy clients have said about our services:
"My experience at the CC Rejuvenation has been life changing for me. I've dealt with constipation issues for years and after a few treatments I don't have anymore lower back pain. What a wonderful thing to get harmful toxins out of your body. "
-Eunice
"I recently went to CC Rejuvenation to get a colon cleanse and use the sauna. I've been in Youngstown for about a year and there isn't something like this close enough. The woman who answered the phone (I think Crystal) was very friendly. I have been getting colon cleanses pretty regularly for about 2 years. I eat fairly healthy and exercise often and this helps keep any extra toxins out of my body. The ladies that work there are amazing and I highly recommend them."
-Cindy
"I didn't know what to expect before my first session, but I'm glad I decided getting a colonic. After my first session I felt light and refreshed. The staff were inviting and made me feel comfortable. "
-Wayne
"The infrared sauna is amazing. I've used one once before, but it wasn't infrared. Regina talked me through what to expect and they even supply you with a robe and slippers. I had to work after right after and they have a shower for you to use. It was very clean and I will be going back. Love this place!!"
-Janice
"My wife and I came for our first time together because I've had constipation issues for years and she thought this would help. The fist thing we noticed was how inviting the place was, and Cheryl and Crystal answered all my questions. I was still skeptical because I've tried everything but CC Rejuvenation has improved my life. I thought this would be a one time thing, but now I come once a week. I no longer suffer from constipation and my wife stopped telling me I'm full of crap which is a win-win!"
-Pat
"I've recently experienced constipation due to medications my doctor prescribed me. I tried to manage with over-the-counter stool softeners and laxatives, but nothing seemed to work. Since I've been coming to CC's, constipation isn't an issue. I'm thankful that I found them."
-Gina
"I got a colon cleanse last week and I never thought I'd feel this good. It's an interesting experience but its worth it. I wouldn't say I'm constipated, just not regular. I heard about this from my friend who comes here all the time and she loves it. The ladies there are great and they help to ease your mind. "
-Drenda
Previous
Next
How To Find Us
1320 Belmont Avenue
Youngstown, OH 44504
Tuesday-Saturday
by appointment only
We occasionally run specials, contact us for more information